e-book: Crack Your Job Interview
How to effectively answer common interview questions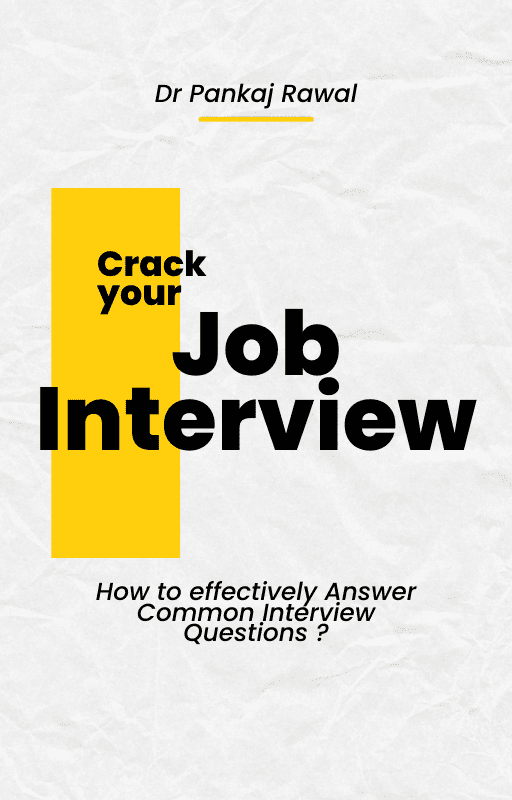 GET THIS BOOK FREE TILL THE 15TH OF MAY BY FILLING OUT THE FORM through the link https://forms.gle/B6Yg5x62AUhm2BfP6
International buyers
only for $2.99
Indian buyers, please buy from the below link, only INR 149/-Limited period offer
Practical approaches to mastering how to answer common interview questions
You must learn to understand and find out what the interviewer is looking for in a candidate and the focus should be on putting across strongly that you meet the criteria better than anyone else.
We always suggest that there can be multiple correct ways to answer a question. These are directions, approaches, and a few suggestions as per the author. The author may also agree with other approaches.
The interview process is about knowing your suitability for a specific job role, matching your competencies for the job, and also evaluating your organizational fit. Under these boundaries, the questions may change, and your answers may be adapted to the questions, but the fundamentals remain the same.